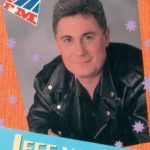 A brilliantly crafted megamix, taped from The Big Beat Show on Radio One. The show occupied the Friday night 7-9pm slot before it all went a bit Pete Tong. Jeff Young hosted, and for many he made House Music a household term. Jeff moved up via a familiar path: London pirate radio to Capital Radio to Radio One. Westwood and others did the same. You can hear Jeff announce and back announce the mix on the bonus clip. Oh by the way, The Mixbusters were Jason Davies & Steve Anderson, master craftsmen in the mix trade. Check out their fantastic YouTube channel.
A bit of searching shows that the mix is from June 1988, on the DMC Mixes 1 album. Can anyone name the Kiss Fm DJ at the start who 'strongly suggests that it's not about drugs' ? Leave a comment below. I think it's Judge Jules. Incidentally some other DJs on Radio One at the time were Roger Scott, Mike Read, Adrian Juste and Woooh Gary Davies.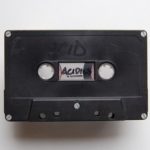 Tracklist: Blow – Go, Coldcut – Doctorin' The House, Fingers Inc. – Can You Feel It, Bam Bam – Give It To Me, Jamie Principle – Baby Wants To Ride, Gene & Jim – Shake, Phuture – Acid Trax, Tyree – Acid Over, Mike 'Hitman' Wilson – Work Your Body, S Express – Theme From S Express, Penthouse 4 – Bust this House Down, John Rocca – Move.